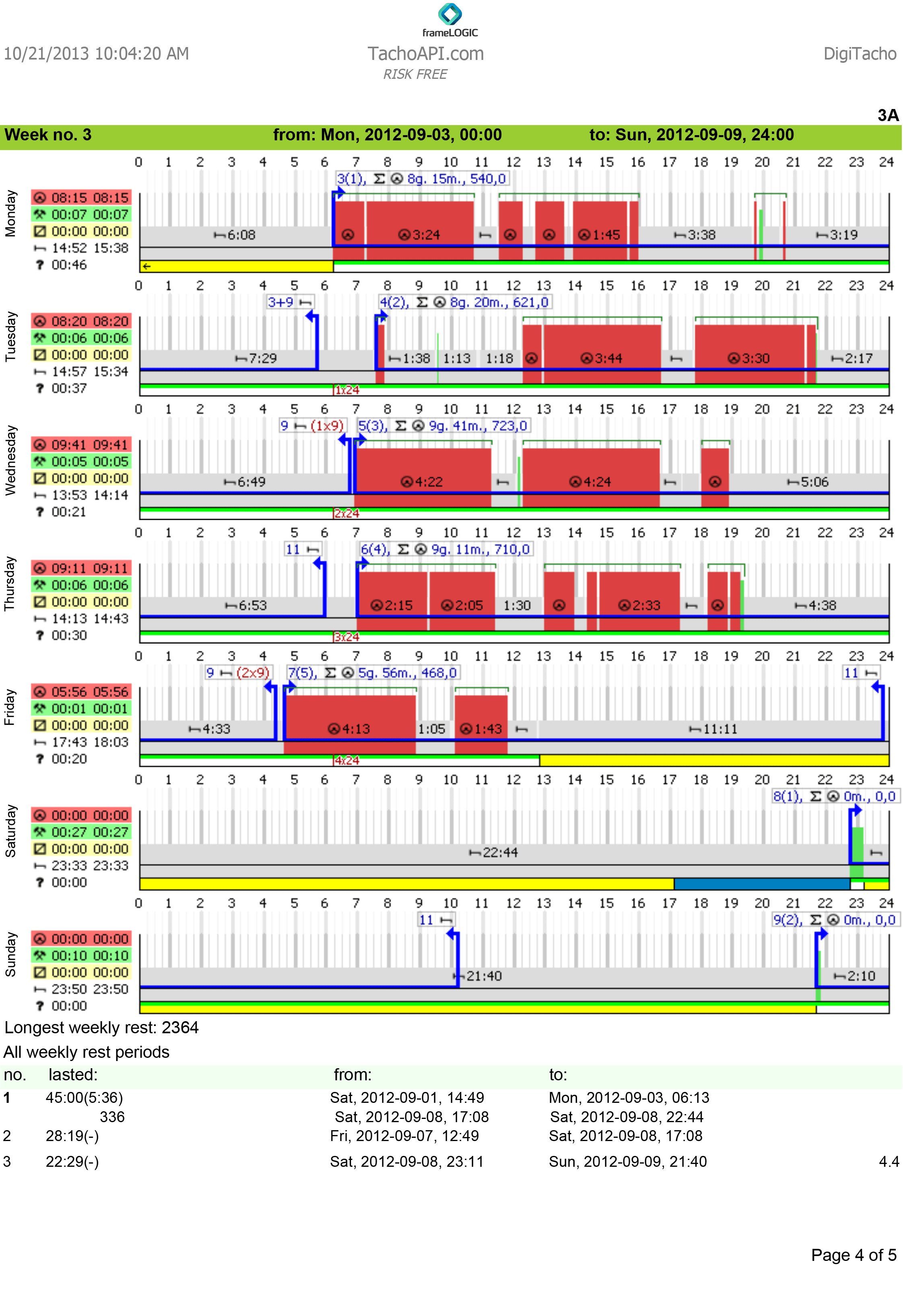 Report Description
Timeline of driver activities with text description of each infringement made together with calculation of penalties that might be imposed by transport law enforcement.
Penalties in the infringement analysis report might be calculated according to 20 EU tables of charges, that is:
Austrian,
Bosnian,
Croatian,
Danish,
Dutch,
English,
Estonian,
French,
German,
Greek,
Hungarian,
Latvian,
Lithuanian,
Polish (old and new),
Portuguese,
Romanian,
Spanish (old and new),
Swedish.
Note that under current development we have next 7 national calculation of penalties: Italian, Luxembourgian, Slovenian, Belgian, Irish, Czech, Belgian.